B.O.A.T. :
Budget Oceanic Autonomous Tracker
A.K.A. Autonomous Aquatic Drone
By Joe Canfield and Mitchell Overdick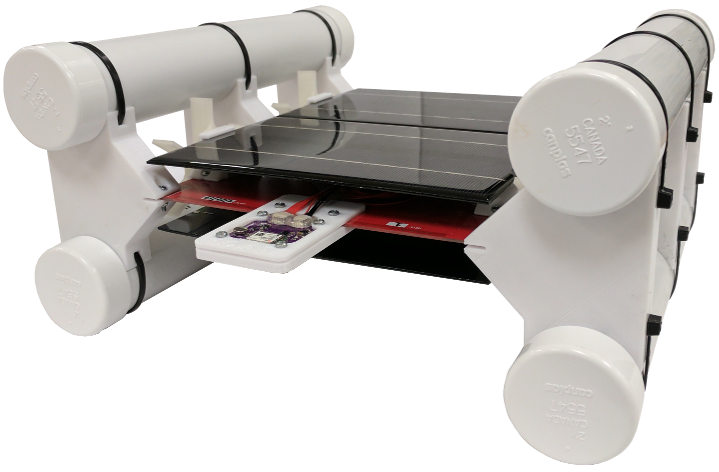 B.O.A.T. (pictured above) is the senior project of both Joseph Canfield and Mitchell Overdick to culminate their persuit of a B.S. EE at Western Washington University. The goal of the project was to buid a cost-effective autonomous GPS waypoint tracker that can be set to travel significant voyages. The project is currently in the software development stage.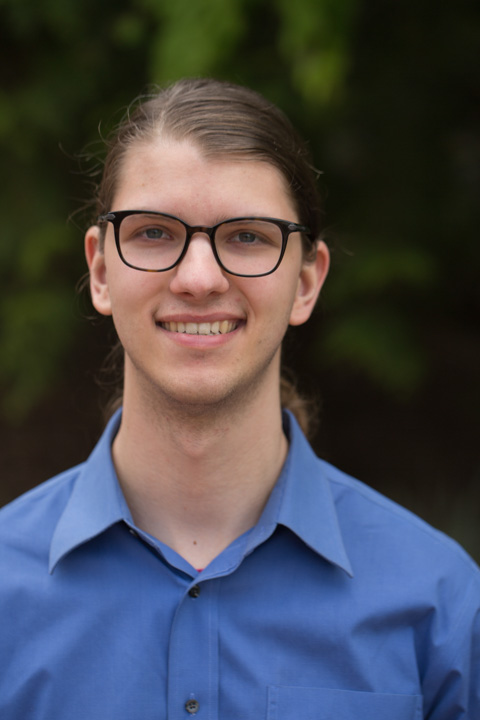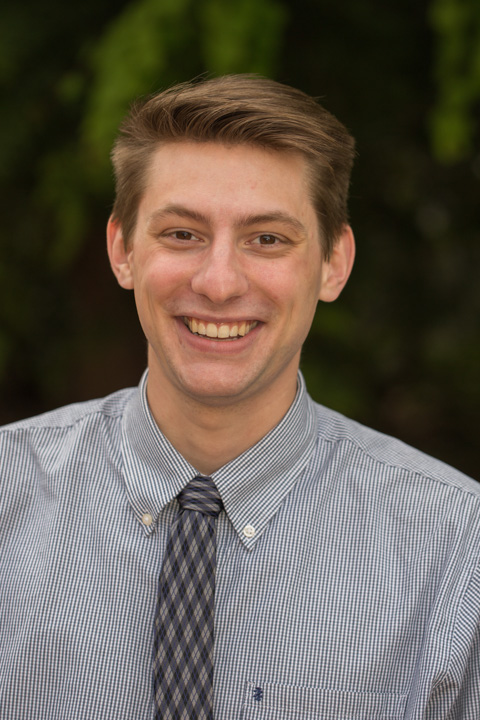 Joe and Mitch (pictured respectively above) are the two engineers that took on this project.
Project Summary:
The proposed project was to construct a small solar powered paddle boat capable of navigating itself using GPS waypoints. The boat needed to be versatile, designed to be flipped 180 degrees in any direction and still function as intended. This involved applying solar panels to both the top and bottom of the boat to ensure the onboard systems have power at all time. In order to implement these specifications, hardware such as GPS, accelerometers, magnetometers, and batteries was be required. Tests were be conducted on small bodies of water such as swimming pools and small lakes like Lake Padden. The end goal was for the boat to travel Lake Whatcom, launching from Bloedel Donovan Park, circumventing Reveille Island, and finishing in South Bay. Success in navigating Lake Whatcom would have demonstrated the capability of a small watercraft to travel a great distance without direct human control. However, due to the accelerated development process this voyage was not completed before demonstration.
Project Features:
8 MB Flash memory capable of storing 65,000+ GPS waypoints and voyage logs
Bluetooth serial communication for loading of GPS waypoints, unloading of voyage log, and voyage configuration
Double-sided chassis and accelerometer allow craft to be turned over by rough waters and operate as intended
Solar panels to power craft and charge 2700 mAh battery
2700mAh Battery allows for approximately 5+ hours of no-light operation
Low-cost design allowing for each unit to cost ~$100 at full-scale production
OS implemented on highly reliable Micrium µC/OS-III Real-Time kernel
Project Milestones:
February 1, 2017 - Joe and Mitch spend over $300 on project.
February 27, 2017 - PCB revision A completed and manufactured.
March 22, 2017 - Software development started.
March 27, 2017 - PCB revision A completely tested and problems found.
April 1, 2017 - Joe and Mitch spend over $400 on project.
April 17, 2017 - PCB revision B design started.
April 21, 2017 - PCB revision B completed and manufactured.
April 27, 2017 - PCB revision B assembled and tested.
April 30, 2017 - Chassis completely assembled using 3D printed PET-G plastic.
May 1, 2017 - Joe and Mitch spend over $700 on project.
May 20, 2017 - B.O.A.T. successfully completes maiden voyage in WWU's Fisher fountain to test propulsion, water proofing, and buoyancy.
May 31, 2017 - Navigation system can now load waypoints and direct itself using compass.
June 4, 2017 - B.O.A.T. has first voyage in Lake Padden.
June 4, 2017 - Joe and Mitch spent $752 building one working B.O.A.T.
June 6, 2017 - Joe and Mitch demo B.O.A.T. at WWU
Project Documents: